Anyone thinking of selling their home normally has a lot of questions.
One of the most important questions is:
How should I price my home?
Some people think they should price their home
well above the market
, in hopes that buyers will make offers and negotiate down to the real price. Others think they should price it
just above the market
, hoping to fetch a few extra dollars.
Truth be told, pricing is used to attract buyers & entice offers, which then leads to negotiating the real price. So it's important to price your home
in the market
so it generates the most online eyeballs, the most foot traffic, the most buyer interest...and ultimately lots of offers.
Every homeowner wants to make sure they get the best price when selling their home. But how do you guarantee that you receive maximum value for your house? Here are two keys to ensuring you get the highest price possible.
1. Price it a LITTLE LOW
This may seem counterintuitive. However, let's look at this concept for a moment. Many homeowners think that pricing their home a little OVER market value will leave them room for negotiation. In actuality, this just dramatically lessens the demand for your house
(see chart below).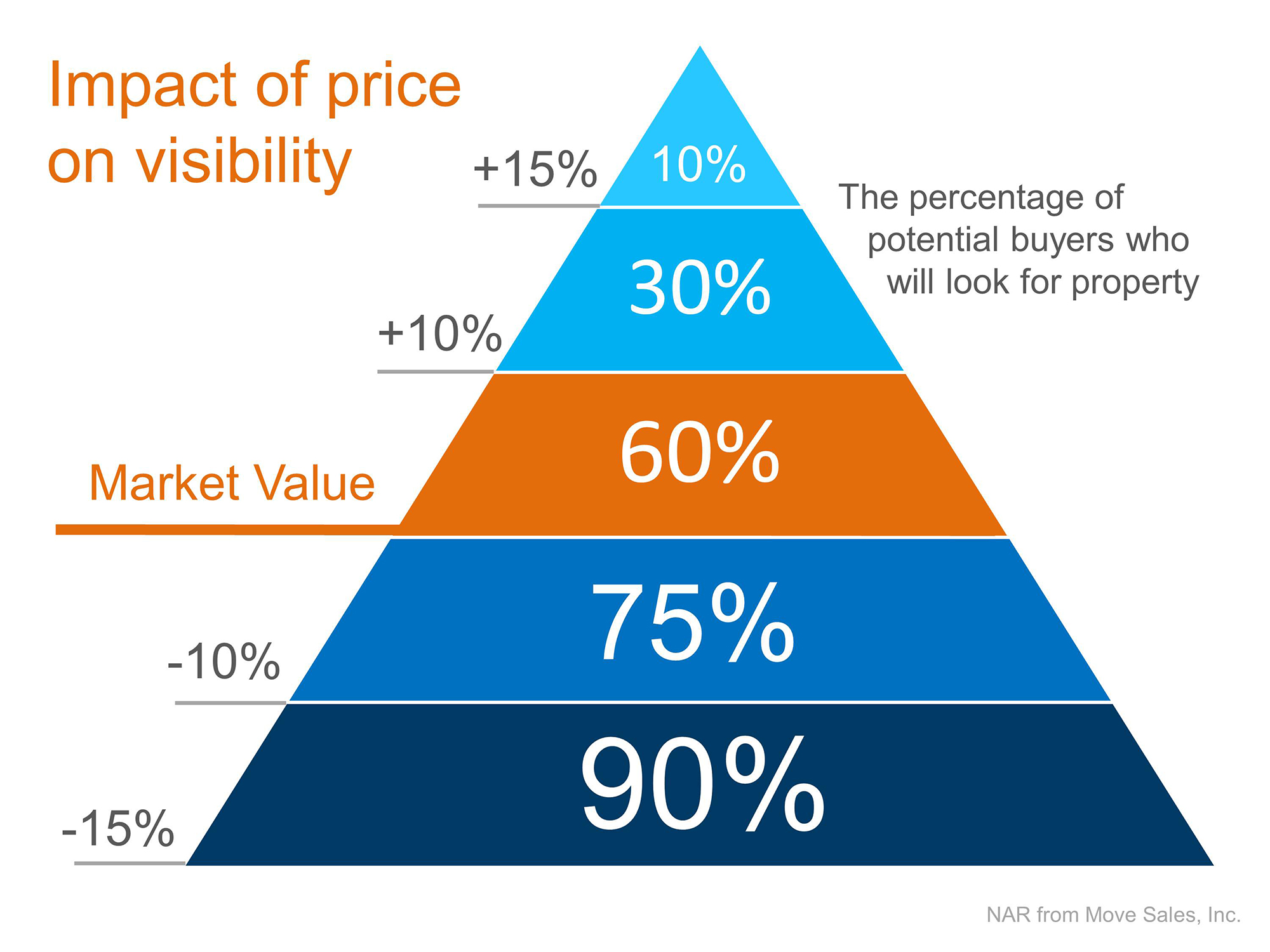 Instead of the seller trying to 'win' the negotiation with one buyer, they should price it so that demand for the home is maximized. By doing this, the seller will not be fighting with a buyer over the price, but will instead have multiple buyers fighting with each other over the house.
Realtor.com
, gives this advice:
"Aim to price your property at or just slightly below the going rate. Today's buyers are highly informed, so if they sense they're getting a deal, they're likely to bid up a property that's slightly underpriced, especially in areas with low inventory."
2. Use a Real Estate Professional
This too may seem counterintuitive. The seller may think they would net more money if they didn't have to pay a real estate commission. With that being said, studies have shown that homes typically sell for more money when handled by a real estate professional.
Research
posted by the
National Association of Realtors
revealed that:
"The median selling price for all FSBO homes was $185,000 last year. When the buyer knew the seller in FSBO sales, the number sinks to the median selling price of $163,800. However, homes that were sold with the assistance of an agent had a median selling price of $245,000 – nearly $60,000 more for the typical home sale."
Bottom Line
Price your house at or slightly below the current market value and hire a professional. That will guarantee you maximize the price you get for your house.
When you receive multiple offers (common in "hot" seller markets), you can negotiate higher prices. Multiple offers give you
leverage
as a seller. And pricing your home right from the start is a key ingredient to getting multiple offers.
At our team we work with home sellers to price their homes strategically and market them optimally so they generate lots of interest and offers,
which results in our homes selling for 5.28% higher prices than the average!
If you'd like to learn more about
pricing your home so it creates a splash in the marketplace
that brings offers and buyers, call or text 843-900-0155.